Are you looking for an environmentally friendly bespoke exhibition stand?
December 15, 2017 9:36 am
If you are looking for a custom exhibition stand that ticks the boxes when it comes to sustainability – then look no further!
Our stunning Mobius exhibition stand system creates stylish stand designs that inspire and engage – with added benefits.  The green credentials of this innovative system help our clients to meet their sustainability goals.  As well as offering our clients significant cost savings, making this a win win solution.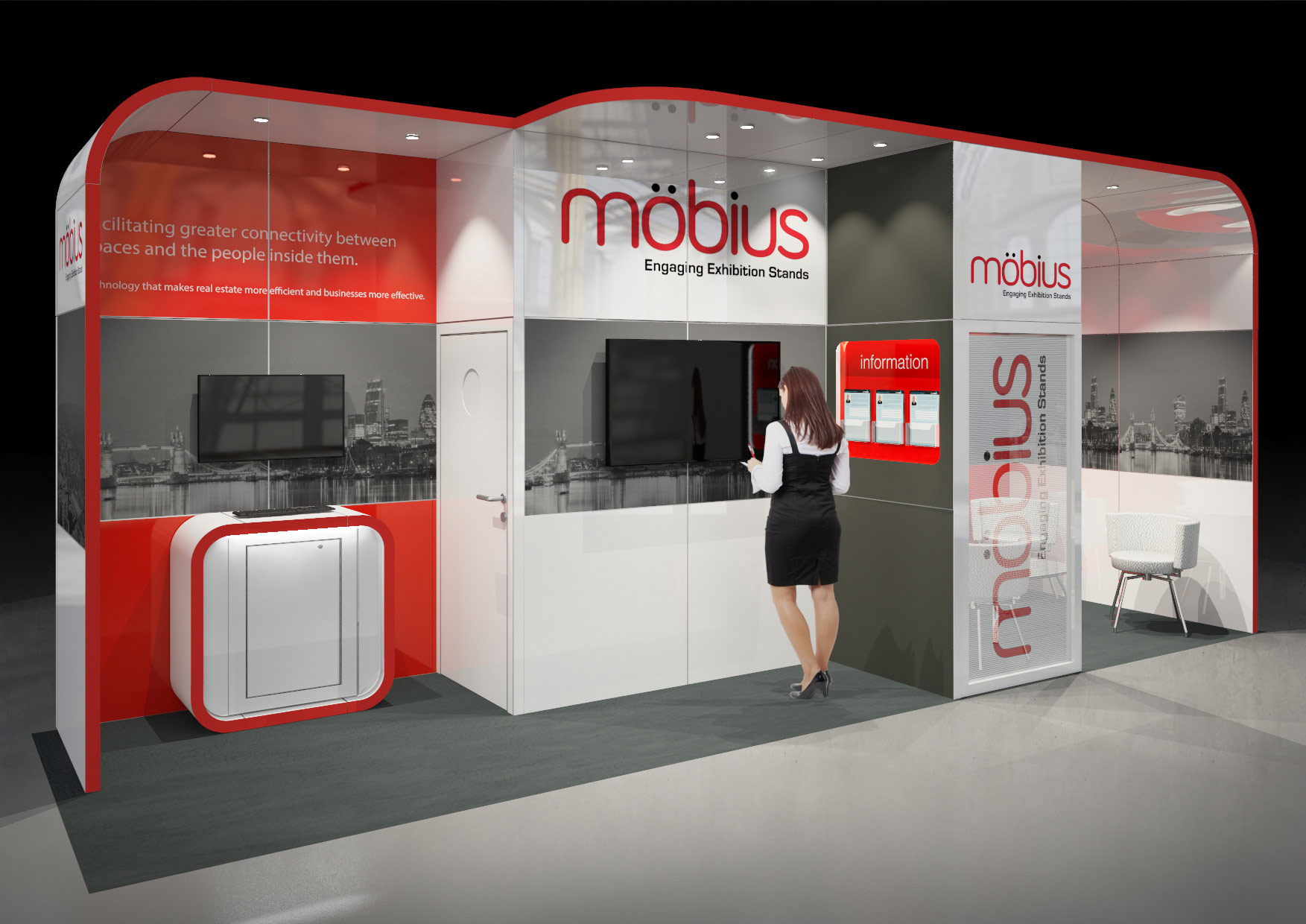 The Mobius 3R's – Reuse, Reduce, Recycle
Reuse
The flexibility and versatility of the Mobius system allows clients to re-use their stand at multiple exhibitions. Mobius can be easily reconfigured to fit into different spaces, resulting in virtually no waste to landfill saving companies thousands of pounds each year.
For clients who are only planning to use the system a couple of times then we can provide a proposal based on the hire of the system.  Ensuring that the full life cycle of the product is maintained.
Reduce
Mobius has been designed to be packed onto compact crates for transportation, dramatically reducing the shipping volumes.
This compact packing method reduces the space required for transportation by over 60% in comparison to timber stand construction.
The reduced logistics has an added client benefit as it significantly reduces the cost of shipping making this an ideal system for companies who frequently exhibit overseas.
In addition to the reduced logistics footprint there are reduced labour costs.  Mobius can be set up 50% faster with fewer people being required as a result of the lightweight frames – which means reduced travel costs.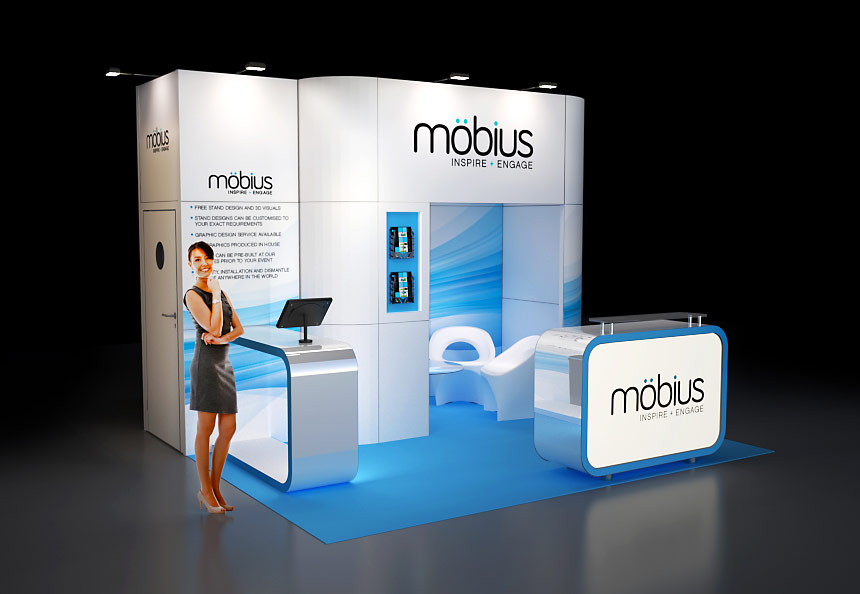 Recycle
Mobius is manufactured from a highly durable aluminum and designed for a long life as well as being 100% recyclable at the end of its product life cycle.
When David Charnley, Managing Director at LoveExpo was asked what his thoughts were on the changes he has seen within the industry when it comes to sustainability, he added "I have worked in the exhibition industry for over 17 years and have seen trends in the industry change dramatically.  Custom made timber stands are slowly losing their appeal, especially now businesses are becoming more environmentally aware and looking at ways of reducing their carbon footprint.
Timber custom-made exhibition stand have always been described as a 'build and burn' solution, meaning once the show is finished the wooden structure is ripped down and disposed of with much of the waste being destined for landfill.
Exhibition stands have gradually evolved with the introduction of modular systems allowing clients to reuse their investments at multiple events.  Here at LoveExpo we introduced the Mobius modular exhibition build system, which is unique to the industry.   Mobius can be cladded with a high gloss finish, which has been hugely popular as the surface combined with strong lighting looks incredible.  Beyond high gloss we have a wide range of finishes our clients can select from, and if we don't have the finish you are looking for we can print on it too."
Call us today on 01253 769911 or email info@loveexpo.co.uk and request your FREE stand design and quote for your next exhibition.